Freeing the Rivers of Lithuania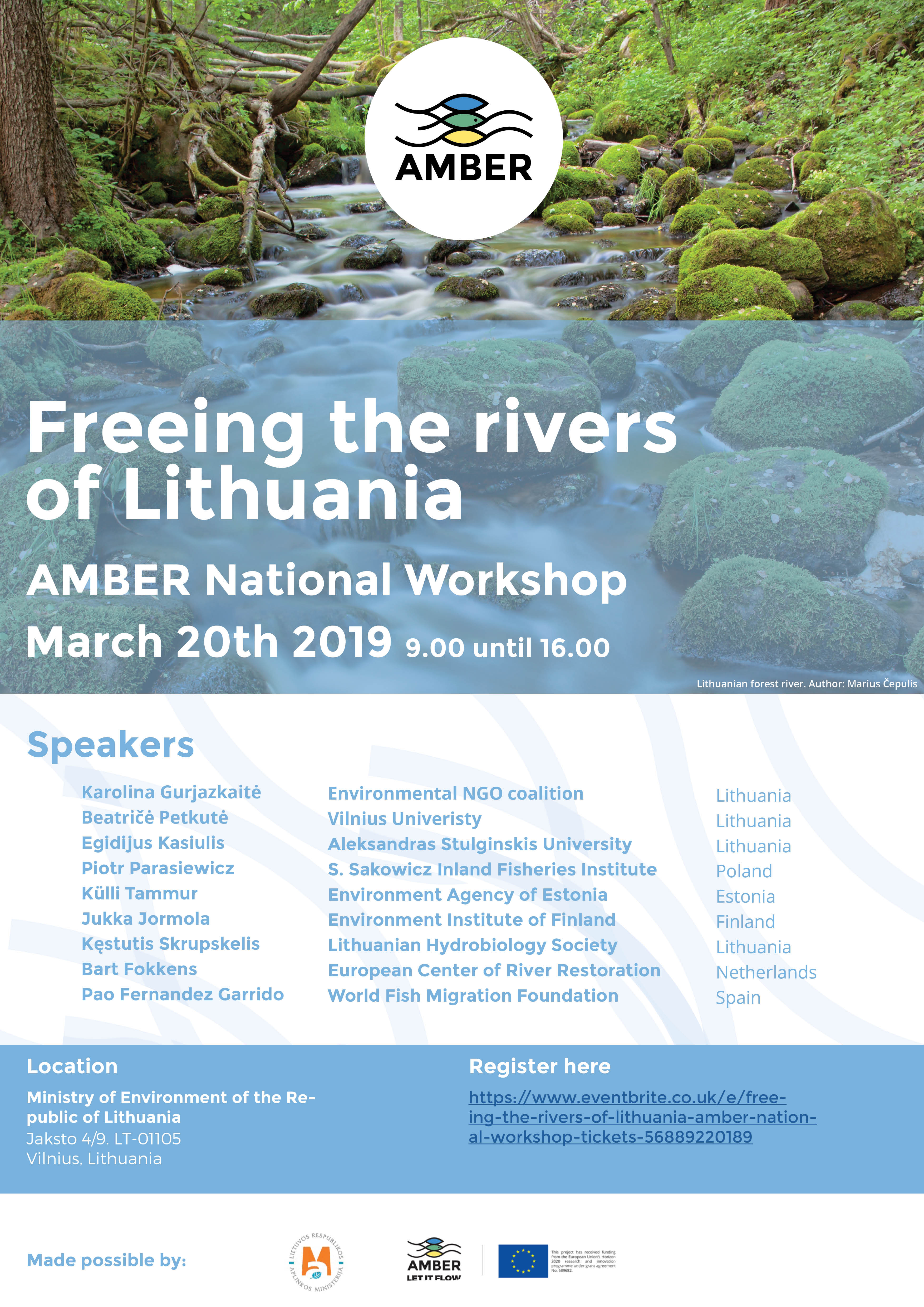 Thanks to the Ministry of Environment of the Republic of Lithuania support and collaboration, AMBER project (Horizon2020) will hold an AMBER National Workshop in Vilnius on  March 20, 2019.
AMBER National Workshop will present the Horizon2020 project AMBER (Adaptive Management of Barriers in European Rivers) and will also bring experts on river restoration and river management from Finland, Estonia, Poland, Netherlands and Spain, who will present different case studies and river management policies in those countries. There will also be presentations about Lithuanian rivers actual situation and at the end of the workshop we will have a round-table, where with the help of the attendees, speakers and goverment representatives, we aim to put together all the key-points to manage and recover Lithuanian rivers and its amazing river fauna.
The workshop will be hosted in the Ministry of Environment of the Republic of Lithuania and is possible by the collaboration with the Nature Protection Department. The entrance will be for free, cocktail lunch is included. However, due to venue space and logistics, we have a maximum guest capacity, so please register as soon as possible if you wish to attend.
Register here: https://www.eventbrite.co.uk/e/freeing-the-rivers-of-lithuania-amber-national-workshop-tickets-56889220189
If you have questions about the program please contact Pao Fernández Garrido – pao@fishmigration.org
If you have question about the venue, please contact Karolina Gurjazkaitė – karolina.gurjazkaite@gmail.com